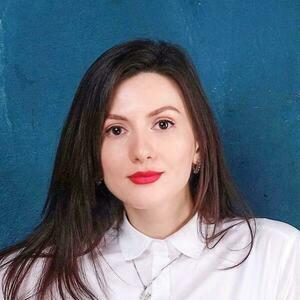 Maria Vovchok
Co-Host of Encrypted
Podcast Host and Journalist at the Dubai Blockchain Center: https://blockchaincenter.ae
Ambassador at Finoverse: https://www.finoverse.com.
Blockchain/Fintech/Metaverse Event Organizer,
Professional Host/MC at International Web3 and Metaverse events,
Metaverse, Web3, and Blockchain Author and Journalist.
Maria Vovchok is a journalist with over eleven years of experience as a news presenter and editor. She has also been a Blockchain enthusiast for more than six years, working as a news editor and anchor in several Blockchain media, and later - for Blockchain companies in marketing and pr- departments. She has also built strong relations with VCs, angel investors, and startup entrepreneurs.
Maria is a moderator and a host at multiple IT-, Fintech-, and Web3-conferences worldwide. She is an Ambassador of the Blockchain Association of Ukraine, a member of the international organization "Blockchain Ladies," and "Women on Tech."
Recently, Maria has been a Managing Director at the World of Web3
Summit in Dubai, UAE. Currently, she co-organizes top-notch Metaverse and
Blockchain conferences and advises Blockchain companies expanding in the Middle East region.
She has also recently become an Ambassador at Finoverse, a fastest-growing FinTech community and event consultant agency based in Hong Kong.
Moreover, Maria has been recognized among the "Top-25 Women in Fintech&Blockchain" in the MENA region by DX Talks.
Maria Vovchok has hosted five Episodes.