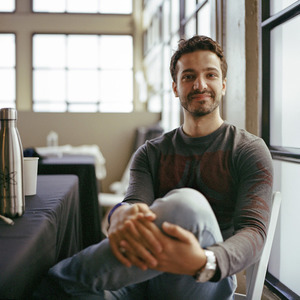 Ahmed Al-Balaghi
Co-Host of Encrypted
Ahmed is a Co-host of Encrypted and has been involved in the blockchain and crypto space since early 2016 spending. Working in the Far East and helping to bridge east and West, Ahmed has worked on a number of projects in this field and has invested and advised new projects. Business fluent in Mandarin, Ahmed co-founded the Fudan Blockchain Association in China and assisted multiple blockchain projects to tap into Emerging Markets. Previously, Ahmed held roles in Citibank and Dow Jones.
Ahmed Al-Balaghi has hosted 67 Episodes.
August 10th, 2018 | 17 mins

blockchain, dubai, regulation

In this episode of Encrypted Interviews, we speak to Dr. Marwan Al-Zarouni, a man who wears many hats and was one of the earliest adopters of blockchain technology in the UAE.

August 7th, 2018 | 45 mins 12 secs

cryptocurrency, decentralisation, esca, ico, money

In our 2nd episode, special guest Amin Elkholy takes us through a thrilling ride of how money evolved and what journey awaits us with cryptocurrencies. Plus many more interesting discussions!

July 31st, 2018 | 47 mins 35 secs

bitcoin, blockchain, digital currency

In our first episode, we introduce the Encrypted podcast by explaining our motivation for creating it and what you can expect to get out of it. As bitcoin is approaching its 10-year anniversary, we also go back to basics with a bitcoin primer and reviewing its successes and setbacks.