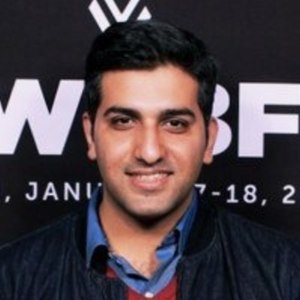 Arif Khan
Special guest
Arif Khan is the CEO and Founder of Alethea AI, a blockchain based marketplace for Synthetic Media.
Arif's prior executive leadership roles include managing the global blockchain-based AI marketplace SingularityNET where Arif was its CMO.Prior to that, Arif led Strategy and Product Marketing at a Softbank-backed Start-up, Grab where he was responsible for driving usage and adoption of Its flagship Driver Application to more than 2 million Drivers across South East Asia. In his early career, Arif witnessed the disruptive transformation that digital platforms brought, where he led Growth and Business Development for LinkedIn in South East Asia.
Arif Khan has been a guest on 1 episode.
June 30th, 2020 | 28 mins 6 secs

Arif khan is the CEO and founder of Alethea.AI. We discuss what AI generated synthetic media is, why it could explode in the future and how blockchain is enabling real use cases to counter the growing rise in deep fakes and drive the adoption of this new media segment. This episode will blow you away with all the facts and interesting findings around how audio and AI generated content is being used and can be used in many different contexts.