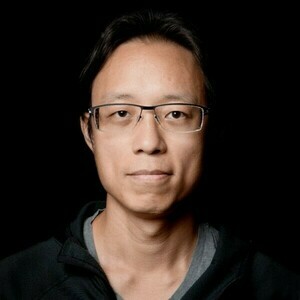 Yat Siu
Special guest
Yat Siu is a veteran technology entrepreneur and digital property rights advocate who believes web3 and digital property rights are the key to a fairer, more prosperous and democratic internet.
Yat Siu is the cofounder and executive chairman of Animoca Brands, an umbrella group of companies with a mission to deliver true digital property rights in areas of blockchain, NFTs and web3. Siu started with Atari in the '80s and has been around for the various evolutions of the web since the early '90s. He established Hong Kong Online, one of the region's first internet service providers, and set up Cybercity/Freenation, the first free web page and email provider in Asia. In 1998, he founded Outblaze, one of the earliest cloud computing businesses. After selling Outblaze's messaging unit to IBM, he founded Animoca, which later became Animoca Brands, and began to focus on digital entertainment projects. Since 2018, he has steered Animoca Brands to a leadership position in web3, blockchain, gaming, NFTs and the open metaverse.
Siu strongly believes that web3 can provide a viable framework for people to have true digital property rights, which can usher in an era of increased prosperity and a more democratic internet maintained and governed by its users in what is known as the open metaverse.
Yat Siu has been a guest on 1 episode.
November 9th, 2023 | 46 mins 2 secs

#blockchain #nfts #openmetaverse #innovation #techleadership #podcast #animocabrands #yatsiu #mocaverse #digitalfuture #bitcoinordinals #blockchain #nfts #metaverse #web3 #innovation #technology #gaming 🚀

Welcome everyone to the #85 episode of Encrypted, where we explore the Future of Blockchain, NFTs, and the Open Metaverse with an extraordinary Yat Siu, co-founder and executive chairman of Animoca Brands, a global powerhouse in the blockchain and gaming industry.