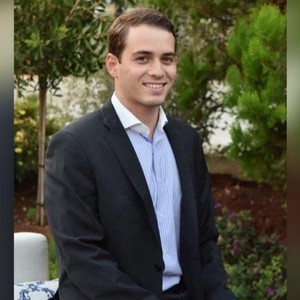 Talal Tabbaa
Special guest
Talal Tabbaa is the co-founder and business development lead at Jibrel Network, a blockchain platform for the tokenization of financial assets. Jibrel Network successfully conducted a 30 Million token sale out of Zug, Switzerland in 2017. Talal is also an Advisor Board Member of the British Blockchain Association and a member of The CryptoValley Association Zug, Switzerland. Prior to co-founding Jibrel, he was a Senior Management Consultant at Pricewaterhouse Coopers UAE and managed a private investment fund for a member of the Saudi Royal Family. By education, Talal is Industrial Engineering from Purdue University.
Talal Tabbaa has been a guest on 2 episodes.
April 23rd, 2019 | 52 mins 58 secs

digitization, enterprise, middle east, sukuk

Ever wanted to get an idea about the Middle East Enterprise space for blockchain?
Today's podcast is the right place to start. With Talal Tabbaa of Jibrel Network and Nic Watson of Naseba, we cover examples of winning, implementing and managing digitization of sukuks and fiat. We also take some time to answer the question...What does Enterprise really mean?

We hope you enjoy!

April 2nd, 2019 | 1 hr 36 mins

adoption, decrypt hour, gcc, private, public

Our. First. Live. Podcast. Meetup!! Yipeeee, in episode 32, we took it offline to have a live podcast recording with the blockchain community in Dubai. Special thanks to Dr. Marwan and Talal Tabbaa for being the panelists and as well as the awesome audience who contributed their thoughts and insights in this very engaging and special episode. You can't miss this one!