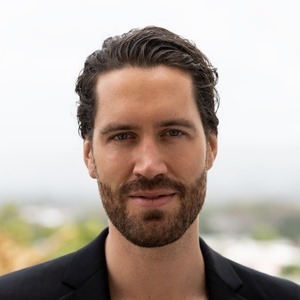 Simon Chantry
Special guest
Simon began his professional career as a Nuclear Systems Commissioning Engineer on Bruce Power's Restart project, successfully bringing a number of nuclear systems online in Units 1&2. After discovering Bitcoin in 2012, Simon co-founded Bitt.com and has held multiple roles with the firm including Director, COO, and CBDO, and brought the company's blockchain based digital currency software suite 'mMoney' to market in Q4 2017.
Simon is a Board Member of the OECD's Blockchain Expert Policy Advisory Board (BEPAB), a member of the World Economic Forum's Digital Currency Governance Consortium, and has been a featured blockchain and DLT expert at numerous government, regulatory, and technology centred forums.
Simon is currently working to establish Central Bank Digital Currency (CBDC) standards and best practices to enable interoperability and effective CBDC project collaboration amongst international Central Banks including the Eastern Caribbean Central Bank (ECCB), Bitt's most advanced CBDC project.
Simon Chantry has been a guest on 1 episode.
July 30th, 2020 | 29 mins 51 secs

barbados, bitt, central bank, central bank digital currency, crypto

In today's episode, we have a super panel, featuring the Ex governor of the Barbados Central Bank, Dr. Deslisle Worrell, Founder of Bitt.com Gabriel Abed, and the CBDO of Bitt.com, Simon Chantry. We uncover the amazing story of how Gabriel and his team defied all odds with their crazy idea for central bank digital currencies, and how they managed to get a nod of approval from the governor of the central bank himself. We also look into how the events unfolded over the years, what the future holds for CBCDs and how Bitt.com plans to implement CBDCs across the Caribbean.