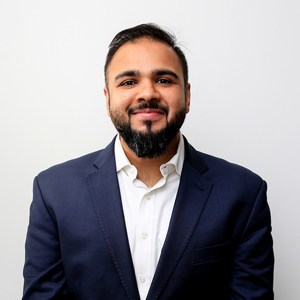 Siddiq Farid
Special guest
A seasoned corporate finance professional turned entrepreneur. Siddiq has over 12 years of professional experience working in a variety of sectors mainly in Big 4. He is a CA and CFA charter holder. Siddiq is passionate about executing on big ideas. Siddiq founded Smart Crowd, MENA's first regulated digital real estate platform in an attempt to make real estate accessible to the masses.
Siddiq Farid has been a guest on 1 episode.
September 11th, 2019 | 1 hr 11 mins

central bank digital currency, economy, gold, interest rates, mmt, money, recession

You know those keyboard warriors on What's app groups who just love to debate? Would it not be better for them to debate over chai and maybe record it as a podcast? Well, to celebrate our 50th episode, we brought in the guys from a Fintech group that we run who love debating the economy and how it affects central banks, crypto and the future of finance. So much interesting knowledge on the economy and the intersection between traditional economics, monetary policy, and cryptoassets.