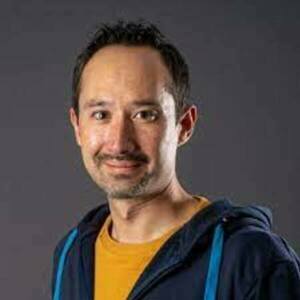 Sebastien Borget
Special guest
Sebastien Bosget is a Co-Founder & COO of The Sandbox, decentralized gaming virtual world. President of the Blockchain Game Alliance, advocating for #NFTs & blockchain in games.
Entrepreneur & Dad with 16 years experience in growing startups. 4 years in Blockchain and 11 years in Mobile Gaming. Worked for numerous startups with diverse business models as advisor.
Sébastien is the Co-founder and COO of The Sandbox, a unique virtual world where players can build, own, and monetize their gaming experiences using NFTs & SAND, the main utility token of the platform.
Sebastien also became the President of the Blockchain Game Alliance in 2020, a non-profit organization of 250 key members of the industry. He was recently named in the Top #100 most influential people in crypto by CoinTelegraph https://cointelegraph.com/top-people-in-crypto-and-blockchain/sebastien-borget
Sebastien holds a Computer Science Engineer Degree from Telecom SudParis, one of France's leading graduate school of engineering in Information and Communication Technology.
Sebastien Borget has been a guest on 1 episode.
October 26th, 2023 | 36 mins 49 secs

#collaboration, #dubaiblockchaincenter, #encrypted, #entrepreneurship, #gaming, #gamingplatform, #metaverse, #myco, #nfts, #sandbox, #sandboxpartnerships, #web3

Welcome to the #84th episode of the "Encrypted" podcast, the place where tech and innovation collide! Today, we have a special guest who's not just a tech whiz but also a genuine enthusiast for all things creative and fun. Sebastien Borget, the Co-Founder and COO of The Sandbox, is here to tell us more about the trailblazing decentralized gaming virtual world that's capturing the imagination of millions.