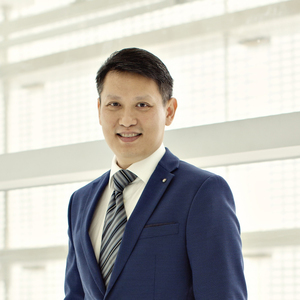 Richard Teng
Special guest
RICHARD TENG
Chief Executive Officer, Financial Services Regulatory Authority Abu Dhabi Global Market
Mr Richard Teng joined Abu Dhabi Global Market in March 2015 as the CEO of the Financial Services Regulatory Authority. He is responsible for integrated prudential and conduct supervision across banking, insurance and capital market sectors. Mr Teng also oversees the strategic development of financial services offerings and growth of ADGM as an international financial centre.
In less than three years since establishment, ADGM is today the top REIT-management hub, the top FinTech centre, and fastest growing asset management and financial centre in the MENA region. ADGM establishes the first regulatory sandbox in the region (second most active sandbox globally), first private REIT regime and first comprehensive regulatory framework governing crypto exchanges and ICO issuances. Transforming capital formation in MENA, ADGM partnered Shanghai Stock Exchange in the development of a "Belt & Road" Exchange in ADGM.
Under his stewardship, ADGM has been named "Financial Centre of the Year (MENA) in both 2016 and 2017 by Euromoney's Global Investors Group, winning back-to-back accolades. It is recognised as the top Fintech Hub in MENA by Deloitte and Global Fintech Hub Federation. ADGM is also awarded "Fintech Regulator of the Year (MENA) 2018" by Seamless.
With more than two decades of regulatory leadership and financial sector development experience, Mr Teng is a frequent speaker internationally, especially on FinTech regulations and Belt & Road developments. Prior to spearheading FSRA in March 2015, he was the Chief Regulatory Officer of Singapore Exchange and previously held appointment as Director of Corporate Finance, Monetary Authority of Singapore.
Mr Teng holds a Masters (Distinction) in Applied Finance from the University of Western Sydney, Nepean, Australia, and graduated with First Class Honours in Accountancy from the Nanyang Technological University in Singapore.
Richard Teng has been a guest on 1 episode.
September 18th, 2018 | 43 mins 9 secs

adgm, fintech, institutional capital, regulation

In this Fintech special, Ahmed has a stellar line up of guests present at the Fintech Abu Dhabi conference. Hear what Kraken and Securrency have to say about Abu Dhabi as a crypto hub as well as an interesting discussion revolving around institutional capital meeting crypto. Ahmed also engages in a one to one interview with Richard Teng, the CEO of the ADGM Financial Services Regulatory Authority about Abu Dhabi being a Fintech hub.