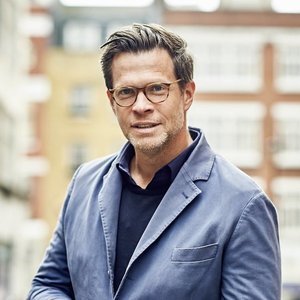 Richard Muirhead
Special guest
Co-founding Fabric Ventures to invest in and help build decentralised data networks. Many opportunities both internal and in our portfolio of more than a dozen networks. Please email info@fabric.vc and see www.fabric.vc.
Venture partner and board director with four portfolio companies for OpenOcean, a leading European investor in delicious software and data intensive businesses at Series A from team behind MySQL's development, scaling and sale to Sun Microsystems for $1Bn, with €145m under management across >25 companies.
Co-founder & chairman, Firestartr, a leading seed investor and builder writing £250k cheques almost monthly. Partnered with >50 companies including Harri, Urban Massage, Tray.io, Yoyo Wallet, Citymapper, Pusher, Radiant Minds (Now: Atlassian) and Acunu (Now: Apple).
Bitcoin investor since March 2013, Autumn 2013, led Pantera due diligence on the third largest venture deal in bitcoin/blockchain to that point: Bitstamp now Europe's largest exchange.
(Co)-founded 3 companies (Orchestream (IPO then: ORCL) ; Nexagent (Now: EDS) ; Tideway (Now: BMC) and scaled a 4th Automic (Now: CA Tech) with combined market cap > $2Bn.
Closed enterprise software deals from $50k for pre release software to $7.25m for an enterprise license.
Negotiated intricate contracts with AT&T, Interoute, JPMorgan, Credit Suisse, Cap Gemini, Morgan Stanley, Wachovia, Walmart, Bosch amongst many others.
With Orchestream at IETF in 90's, secured l OEM agreement with Intel for COPS protocol stack we had pioneered with them and Cisco.
€70m largest M&A transaction of 5 I have led or driven. > €100m in venture and public capital raised from Accel, Apax, Celtic House, Intel Capital, Deutsche Bank and Atlas.
Built or assisted closely in building management, sales, product and dev teams from scratch on half a dozen occasions.
Richard Muirhead has been a guest on 1 episode.
July 29th, 2019 | 39 mins 18 secs

blockchain, crypto, data, decentralisation, privacy, software, web 3

If you could architect a new internet where privacy is in the users' control, how would you go about doing that? Richard Muirhead, Founder and General parter of Fabric Ventures articulates why and how a new privacy-centric construct of the internet, commonly known as Web 3, would take place. We discuss why Web 3, the 'Can't be evil' motto, how to convey Web 3 to traditional investors, and the intersection of Web 3, enterprise and regulation.