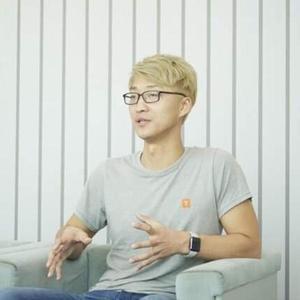 Richard Ma
Special guest
Richard is the co-founder and CEO of Quantstamp, a Y Combinator-backed company which aims to bring security to blockchain projects. Quantstamp offers full-stack security auditing systems for smart contracts. With offices in San Francisco, Toronto, Taiwan, and Tokyo and a team of security experts, Quantstamp has helped 60 B2B clients and secured hundreds of millions of dollars of transactional value in smart contracts to date.
Prior to starting Quantstamp, Richard was involved in algorithmic and high frequency trading as a trading fund manager and senior quantitative strategist, most recently with Tower Research Capital. Richard graduated with a degree in electrical computer engineering from Cornell University.
Richard Ma has been a guest on 1 episode.
July 21st, 2019 | 42 mins 50 secs

audit, dubai, enterprise, smart contracts, standards

This week, we have the super talented Richard Ma, CEO of Quantstamp. We talk about smart contract auditing, how Quantstamp is contributing to the Dubai Blockchain strategy, how they are automating the audits of millions of lines of codes and which countries are already living in the future! You don't want to miss this one!