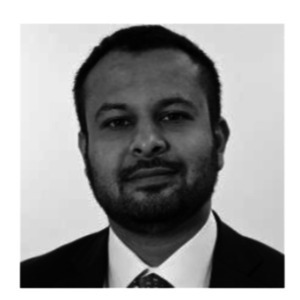 Raza Rizvi
Special guest
Raza co-founded and leads our market leading Technology and IP practice which serves the Middle East and Africa. He has been based in the Middle East for over 10 years and has advised on the financial services applications of emerging technology for over 15 years. He leads our regional FinTech initiative which covers all sub-sets of FinTech and has advised on projects in the region which harness the features of Blockchain/DLT. He is a Certified Privacy Professional and has advised on major complex ICT solution procurements, regulated product launches and various forms of technology regulation as well as the impact of technology on technology-neutral regulations. He is a co-author of the UAE GTDT Chapter on FinTech which covers the regulatory treatment of digital assets.
Recent work includes advising:
◼ a leading UAE bank on a tie up with a blockchain based payment services in the context of cross border merchant acquirer arrangements
◼ a federation of UAE banks on the development, roll out, operational and regulatory risks arising from a digital wallet solution
◼ variousglobalandregionalTelcos(includingEtisalat,duandOoredoo)on their participation as consortium members on a number of high capacity fiber optic submarine cable systems as well as complex joint ventures in the TMT sector involving "first of its kind" collaborations which showcase convergence and business transformation in the regional TMT sector
◼ advisingmanyoftheinternationalandregionalfinancialinstitutions(including Credit Suisse, Natixis, NBAD/FAB and QIB) on complex technology procurement including the largest and most complex banking platform implementation in Iraq's banking sector, transformational biometric card solutions and complex trading platform upgrades for banks and securities exchanges in the region
Raza Rizvi has been a guest on 1 episode.
December 19th, 2018 | 44 mins 9 secs

arbitrage, regulation, self regulation

Ahmed sits down with two Partners from Simmons & Simmons law firm to further understand the crypto space from a lawyers' perspective. We chat about regulatory arbitrage, risk based regulatory approaches, self-regulation and more!