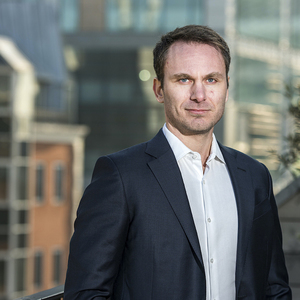 Paolo Ardoino
Special guest
Paolo Ardoino joined Bitfinex at the beginning of 2015 and now serves as Chief Technology Officer.
After his graduation from Genoa's Computer Science University in 2008, he started working as a researcher for a military project focused on high-availability, self-recovering networks, and cryptography. Interested in finance, Paolo began developing financial related applications in 2010 and founded Fincluster as CTO in late 2013. Backed by two financing investment rounds, Fincluster delivered an advanced, modern and accessible web platform serving different clients with customization capabilities.
Paolo eventually joined Bitfinex as Senior Software Developer in 2014, tasked with trading engine development, platform scalability, and high-availability. Later in 2016, Paolo transitioned to the role of CTO. As CTO of Bitfinex, Paolo's role is to manage the development team, evaluate new technologies, design and develop the Bitfinex backend platform. In addition to this, Paolo also serves as Lead Backend Developer at Bitfinex.
Paolo Ardoino has been a guest on 1 episode.
January 26th, 2021 | 51 mins 20 secs

bitfinex, cex, defi, dex, stablecoins, tether, usdt

USDT, Tether, and everything in between. In this episode, we have the CTO of Bitfinex and Tether, Paolo Ardoino, who shares all you need to know about Bitfinex, and Tether. From discussing the backing of Tether to the future of exchanges and stablecoins, this episode dives deep into one of the most forward thinking CTOs in the space.