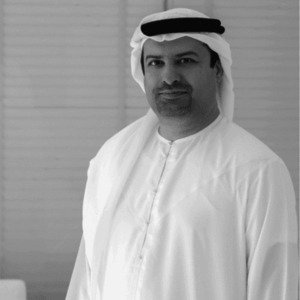 Dr. Marwan Alzarouni
Special guest
Marwan Alzarouni is an early Crypto investor. His first business venture in the crypto economy was mining Bitcoin which he started in early 2013. He also owns and manages a Payment Processing Company specializing in crypto-based Automated Teller Machines (ATMs) since January 2014. Marwan is also an educator, having provided Crypto Commodities Trading Courses and awareness programs for students, entrepreneurs and government departments. He founded OTC Supply DMCC in 2018 with a mission is to provide middle-east residents with an easy entry to the crypto economy as well as an easy way to exit from it.
Dr. Marwan Alzarouni has been a guest on 3 episodes.
July 14th, 2019 | 28 mins 26 secs

bitcoin, gaming, libra, lightning network, store of value

Samson Mow, CSO at Blockstream joins us on this week's episode of Encrypted! This time, we record from Singapore at the World Blockchain Forum with Dr. Marwan Alzarouni as a co-host. We discuss the early days of bitcoin in China, what bitcoin satellites are and why it's a good idea, what bitcoin's role should be in the context of the lightning network and its relevant applications for streaming services and in third world countries.

April 2nd, 2019 | 1 hr 36 mins

adoption, decrypt hour, gcc, private, public

Our. First. Live. Podcast. Meetup!! Yipeeee, in episode 32, we took it offline to have a live podcast recording with the blockchain community in Dubai. Special thanks to Dr. Marwan and Talal Tabbaa for being the panelists and as well as the awesome audience who contributed their thoughts and insights in this very engaging and special episode. You can't miss this one!

August 10th, 2018 | 17 mins

blockchain, dubai, regulation

In this episode of Encrypted Interviews, we speak to Dr. Marwan Al-Zarouni, a man who wears many hats and was one of the earliest adopters of blockchain technology in the UAE.