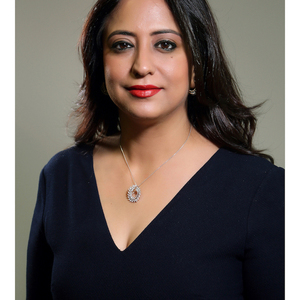 Kokila Alagh
Special guest
Kokila is the founder of KARM Legal and has 15 years of experience as a Corporate/Commercial and technology lawyer in UAE. Kokila is an ardent Fintech/Technology Lawyer and one of the very few lawyers in the region to have an indepth knowledge of the synergies of technology, law and policy- Kokila has worked with major corporations, government and semi-government bodies, high net worth individuals over the years. Kokila's Masters in Law, in Digital Economy from the Monash University in Melbourne, Australia, the recent certification of Oxford Blockchain Strategy Programme from Oxford University, UK and Fintech programme from Harvard Business School has helped her develop an in-depth understanding of digital economy and blokchain.
Kokila Alagh has been a guest on 1 episode.
December 8th, 2019 | 40 mins 4 secs

adgm, bahrain, difc, esca, gcc, mena, regulation, uae

We all now that Cryptocurrency regulations has been a headache for regulators and companies around the world. The UAE and the region has been pretty busy lately with attempts to implementing practical regulatory frameworks. In this episode, we speak to Fintech and crypto specialist lawyers Kokila Alagh and Akshata Namjoshi from Karm Legal in the UAE, to discuss how this region is going about regulating this growing and nascent space and what should you do as a crypto company wishing to enter the region?