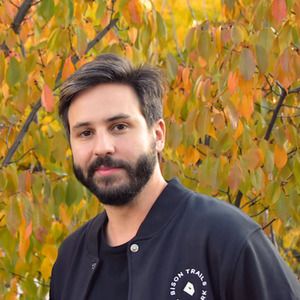 Joe Lallouz
Special guest
After extensive corporate and start-up experience in fin-tech, eCommerce, and infrastructure Joe Lallouz co-founded Bison Trails, a blockchain infrastructure company helping democratize access to blockchain networks.
Lallouz is a serial entrepreneur and angel investor in New York City, as well as the founder and CEO of Ambush Labs and a partner at Ambush Capital. He was the Business Head for Etsy's Innovation Group where he was responsible for new ventures such as Pattern, Etsy's website building suite service, and Fund on Etsy, crowdfunding for Etsy sellers. Joe was a co-founder of Grand St., an online marketplace for creative technology, acquired by Etsy in 2014. During his time at Grand St, Lallouz led engineering, product, and strategy. Lallouz holds a dual BS from RPI concentrating in Electrical Computer Systems Engineering and Economics from Rensselaer Polytechnic Institute.
Joe Lallouz has been a guest on 1 episode.
October 26th, 2020 | 53 mins 27 secs

crypto, infrastructure, leadership, remote working, talent

In this episode, we speak to Joe Lallouz who is the CEO and Co-founder of Bison Trails. This has been one of the most valuable conversations we've ever had on the show that touches on remote working, leadership, retaining talent and crypto infrastructure. So make sure not to miss out on this one!