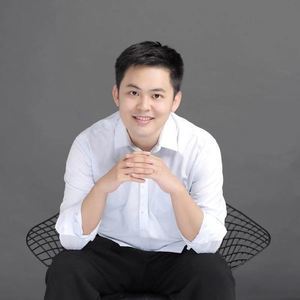 James Wo
Special guest
James is an experienced investor and entrepreneur in blockchain technology and digital assets. He founded the Digital Finance Group in 2015, and proved his remarkable talents in both primary and secondary markets. He oversees over $550M AUM to date, with a hedge fund largely outperforming the market, and a VC portfolio (Including Brave, Ledger X, Circle, etc) reaching $253M. His equity investments deliver a 200% ROI in less than 2 years.
Besides, he is the Chairman of ETC Labs and the Director of Ethereum Classic Cooperative. His team are also working on basic layer technology of ETC and ETH.
He also manages several subsidiaries including Matrix, a regulated spot exchange holding IPA license issued by Abu Dhabi (ADGM), Atoken.com, a decentralized wallet ranking TOP3 in Asian market with more than 1M users and 50,000 DAU.
James earned his B.A. from Fudan University and an M.A. in statistics from Columbia University.
James Wo has been a guest on 1 episode.
October 7th, 2019 | 15 mins 44 secs

adgm, china, ethereum classic, exchange, investments, mena, shanghai

We have a super episode in the Far East and our special guest is James Wo, Founder and CEO of Digital Finance Group. We talk about how James is building a crypto empire at age 27, how he is building a China - Middle East bridge and the current developments in the Chinese blockchain ecosystem.