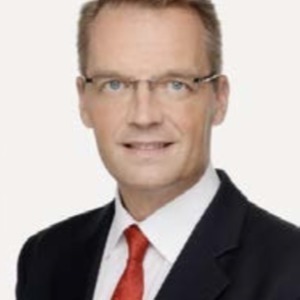 Hans Christensen
Special guest
Hans Henrik Christensen
Vice President of Dubai Technology Entrepreneur Centre, a department of Dubai Silicon Oasis Authority
Entrepreneur, Board member, Investor, Mentor WBAF High Commissioner.
As the Vice President of Dtec, Hans is leading a team that with him has built the largest and most economically impactful tech eco-system in MENA hosting more than 800+ start-ups from 70 nationalities. The objective of Dtec is to create a sustainable impactful entrepreneurial ecosystem of tech companies that drives innovation in the UAE.
Apart from partnering with international partners like IBM, Microsoft, SAP, du, Volkswagen, Thomson Reuters, Visa, Smart Dubai and many more, Dtec hosts the aviation and travel-tech Intelak incubator run by Emirates Airlines together with GE and Etisalat, the Intel IOT ignition lab and the Dubai Smart City Accelerator powered by Startupbootcamp. DTEC also acts as a start-up investor, currently has an active portfolio of 21 successful well-known start-ups: Yalla Compare, Shortpoint, The Luxury Closet, Wrappup, STEP, 360MEA etc. Hans has decades of business experience, building departments in MNCs and start- ups around the world.
In his several positions as founder and CEO of start-ups, he attracted millions of dollars from both private and venture capital investors. He built up the first Siemens ICN nCubator in 2000, a captive incubator and one of the first incubators in Europe at the time. Its most successful venture (Garderos) was successfully spun-off in 2001 under Hans' leadership attracting VC funds from SAP, Siemens Ventures, and Wellington Partner. Hans held international positions with Macquarie Technology Investments and Deutsche Leasing AG and joined DSOA in 2012.
DTEC has won several awards:
• Arabian Business Startup Awards:
o 2015 Special recognition for entrepreneurial support o 2017 Best Start-up Program
o 2017 Best Accelerator
• Entrepreneur Agility Award
o 2017 Best Startup Hub
• Islamic Economy
o 2017 Best SME Supporter
• Digital Excellence Awards Ceremony - CDO Conclave o Digital Accelerator of the Year
Hans serves on the board of 11 start-ups and is a board advisor to RIT and AUE Dubai. He is also an advisor to the following companies: Scouts AG, Zaza, Elo Networks, and CoinDrive. He holds a BA in Ec/Fi from Bentley University and a MBA from Hult Business School.
He is a sought-after speaker on Entrepreneurship, Corporate Innovation, Smart City, Blockchain AI technology, and frequently assists corporations, universities and event organizers as a judge and mentor for business plan competitions.
Hans Christensen has been a guest on 1 episode.
September 11th, 2018 | 31 mins 23 secs

coinbase, dtec, goldman sachs

In this episode, special guest Hans Christensen, VP of the Dubai Technology Entrepreneur Centre (DTEC), explains the position of DTEC in the blockchain ecosystem and what kind of support is provided to drive this forward. Moreover, the most interesting crypto related news stories of the week are explored!