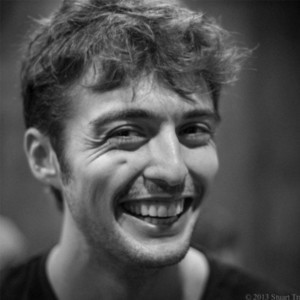 Gary Sheynkman
Special guest
I am a first generation immigrant (to the US) from Kiev, Ukraine presently living in Dubai working across the early stage venture and public sectors. I'm currently running Leyden Ventures, an advisory and investment firm based in Dubai working with government entities on early-stage technology ecosystem development. We are actively involved in running the VC practice of GINCO Investments, a prominent UAE family office, and were responsible for launching Techstars Dubai in Partnership with GINCO.
Gary Sheynkman has been a guest on 2 episodes.
November 26th, 2019 | 43 mins 1 sec

china, fidelity, fincen, regulation, stablecoins, ton

In this episode, we bring friends of the show to discuss relevant news items from the week. We look at what U.S. regulators had to say about Stablecoins, how Fidelity is the latest company to obtain a custodian license in New York, and dissecting the latest china crypto crackdown. We also discuss Teelgram's latest updates as some of our guests are secretly TON shillers.

May 17th, 2019 | 40 mins 35 secs

enterprise, investments, startups, vc

In this episode, Ahmed and Nic speak with Gary Sheynkman, an Investment Partner at Ginco Investments and the Corporate Lead for Techstars Dubai. We talk about how an Emirati family ventured into blockchain, their partnership with Techstars and what they see as the future of crypto related services. All this and more on this episode of Encrypted.