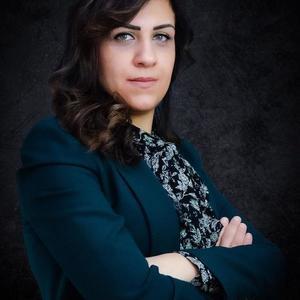 Fatma Elsafty
Special guest
Fatma Elzahraa Maher, is blockchain technology manager at du, with more than ten years
experience as enterprise architect in many vital businesses, including telecos, financial services,
insurance, education and government services. Coming from engineering background; Fatma was
able to provide innovative IT solutions supported by solid architectural design using the latest
technologies and platforms in the market. Her experience in blockchain and cloud computing
enabled her to harness the power of both technologies and work with startups and big companies
alike to scale up and achieve sustainable growth. Fatma's main passion is to use her skill set to
shape today's technology into innovative, sustainable solutions that simplify, secure and streamline
vital business transactions. Fatma is a passionate self-learner and very curious to explore and try
new ideas and share her experience with others.
Fatma Elsafty has been a guest on 1 episode.
June 9th, 2019 | 29 mins 5 secs

du, enterprise, platform

In this episode, we hear from Fatma Elsafty, a Blockchain Technology Manager at Du, to tell us what Du are cooking up in the blockchain department and how they envisage being one of the pioneers in the region.