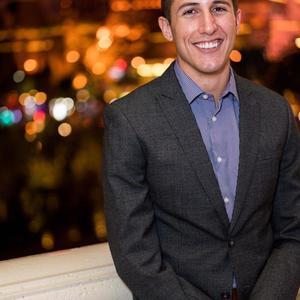 Anthony Gelman
Special guest
Anthony is the Founder and CEO of AQUA, bringing over 8 years of Las Vegas Strip hotel experience from properties like The Cosmopolitan and Wynn Las Vegas. He focused primarily on guest service management and data analysis. Frustrated with the various, archaic, and incompatible applications used to perform his daily tasks, Anthony was inspired to build AQUA, the solution to the aging technology problem spread across the hospitality industry. With an early passion for technology, combined with his workforce experience, Anthony assembled a carefully selected tech team to redefine the property management system. With his innovative business mindset, he gets the "big picture" ideas through his actual work experience. Anthony's primary goal is to drive AQUA's development, and guide it towards long term success.
Anthony Gelman has been a guest on 1 episode.
December 17th, 2019 | 33 mins 8 secs

fundraising, ico, investment, startup, utility

Remember when ICO's were a thing and everyone tried to do it? Well we have a guest who followed the advice of his team, particularly his CTO, to raise money through an ICO before things turned sour! Hear the story of how Anthony Gilman from AQUA managed to squash the ICO plans, save his company from failure and what his key takeaways were from all the drama that unfolded.