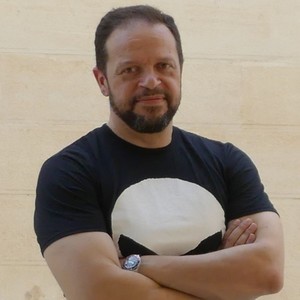 Amin El-Kholy
Special guest
Amin has been pursuing his interest in FinTech and EdTech since early 2017, as an entrepreneur, mentor and speaker. He had spent the previous 20 years in equity investment management in frontier markets. Having originally graduated as a software engineer in 1990 he spent a number of years in Artificial Intelligence research before going into finance.
Amin El-Kholy has been a guest on 2 episodes.
September 11th, 2019 | 1 hr 11 mins

central bank digital currency, economy, gold, interest rates, mmt, money, recession

You know those keyboard warriors on What's app groups who just love to debate? Would it not be better for them to debate over chai and maybe record it as a podcast? Well, to celebrate our 50th episode, we brought in the guys from a Fintech group that we run who love debating the economy and how it affects central banks, crypto and the future of finance. So much interesting knowledge on the economy and the intersection between traditional economics, monetary policy, and cryptoassets.

August 7th, 2018 | 45 mins 12 secs

cryptocurrency, decentralisation, esca, ico, money

In our 2nd episode, special guest Amin Elkholy takes us through a thrilling ride of how money evolved and what journey awaits us with cryptocurrencies. Plus many more interesting discussions!