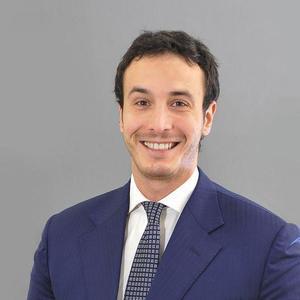 Alessandro Palombo
Special guest
Alessandro is an expert in legal technology and qualified Lawyer. In 2013 he became the youngest lawyer permitted to practice in Italy. Alessandro has a Ph.D. in Administrative Law and a Master's Degree in Global Regulation of Markets. Alessandro also previously founded a legal tech company and brought that experience and knowledge in contract automation to Jur. He worked as an advisor or co-founder for many other companies in different areas, bringing strategic and legal competencies and adapting to the business needs, successfully selling his shares after the ramp-up phase. He is an Advisor of the European Observatory on Legal Technologies and Member of the Scientific Committee of San Marino Innovation.
Alessandro Palombo has been a guest on 1 episode.
May 12th, 2019 | 1 hr 3 mins

law, legal, smart contracts, tech

In this episode, we have two amazing lawyers Mark Beer and lawyer turned tech entrepreneur Alessandro Palombo, who are adapting to the future of legal tech and smart contracts.
We talk extensively about what smart contracts really are, the roles they play in the future in both codifying principles and contracting machines, and how billions of people can benefit from this! You don't want to miss this one!